Shalom
Be sure to read all the way to the bottom.
Book Club
by way of ZOOM ID # 8678904477
https://us02web.zoom.us/j/8678904477
ALL ARE WELCOME!
Buy your book online (new or used), get it from the library as an ebook or audiobook.
Tuesday, Feb. 16 at 7 PM
Review of Henna House by: Nomi Eve
Henna House is an intimate family portrait and a panorama of history. From the traditions of the Yemenite Jews, to the far-ranging devastation of the Holocaust, to the birth of the State of Israel,
Join in as we
unpack the Torah
every Saturday,
10:30 - 11:30 AM
led by
Rabbi Perice
All through ZOOM ID # 8678904477
Saturdays at 7PM Join us for Havdallah
Each Wednesday:
8:20 - 9:00am Morning Minyan
The Temple Sinai Social Action Committee Presents ….
Featuring Speaker Stuart Goldberg MD, Associate Professor of Medicine at the Hackensack Meridian Health School of Medicine.
Join us Virtually on Zoom
Zoom Meeting ID #8678904477 https://us02web.zoom.us/j/8678904477
Dr. Goldberg will provide information about:
What vaccines are and how they work

What options you have regarding COVID-19 vaccines

How the approved and upcoming COVID-19 vaccines differ

Whether the COVID-19 vaccines are safe, including their potential side effects
There will be time for Questions and Answers.
RSVP by February 15, 2021 to EGW@HWMFamilylaw.com for Passcode.
Join us at Shabbat Services,
February 19th
Chag HaSiddur
Join us as Wyatt Urbansky celebrates Chag HaSiddur as he receives his personal prayer book and mini Torah.
He will also lead parts of the service.
Come celebrate this Simcha with him.
TSNS is searching for qualified and certified preschool teachers, aides and substitutes for next school year!
Registration for returning students will begin the end of February. Registration for new families will begin in March.
Contact Teresa Dickinson at TSNSNJ@gmail.com or (267) 265-7914.
What: Pick up craft kit to take home to do with a glass a wine and friends on
Zoom ID #8678904477 https://us02web.zoom.us/j/8678904477
When: Saturday, February 20. Havdalah at 6:45 PM and craft to follow at 7PM.
Cost: $45 which includes a kit of all supplies needed to complete your project. Samples projects below but so many more on the website. Pay on the site.
Registration: When registering, be sure to include not only your project choice and stencil option but the colors you would like included with your project. Registration cut off February 13th. To register go to: https://www.hammerandstainnj.com/collections/fundraiser/products/temple-sinai-fundraiser?variant=37688853528733
Pick up kit from: Temple Sinai on Feb 19: 1 – 3 PM or Hammer & Stain in Haddon Township Feb. 19: 5 – 6 PM . Contact Rachael at 856-905-0130 to make other arrangements.
Shelly Brenner & Jodi Brenner Kratchman, dear friends of Debbie Roberts

Judy Cloutier,

Diane DiFazio's sister

Dee Herrmann

Issa Kabeer's mother

Jamie Figiel

Vida Gaffin

Regina Israel, wife of Jack Israel

Issa Kabeer's mother

Alan Kramer
Cantor Liat
June Margolis

Rabbi Michael Perice

Arlene Salkin
Nancy Schwartz
David Staiman
Charlotte Stein
Ellen Goldberg Weiner
LAST CALL...
Have you eliminated your landline? We need to know about it so we can take it out of our Membership Directory.
Please check your Temple Sinai Directory for updates to your phone number and email and let Amy in the office know if yours has changed since the last Directory.
Happy Birthday to:
Dennis Hassis - February 12

Julie Mackinnon - February 12

Rabbi Michael Perice - February 14

Marcy Rosner - February 18
Join in the Mitzvah of Gift Giving at Purim
In the M'gilah, it is written:
"Send gifts of food to at least one friend,
ready-to-eat. The more gifts one sends, the more praiseworthy he is". (Rambam)
The Temple Sinai Board of Directors will be sending ONE MISHLOACH MANOT PACKAGE TO EVERY MEMBER OF TEMPLE SINAI.
Included will be a card indicating all the names of congregants sending Purim greetings.
Spread Purim Joy throughout Temple Sinai by sponsoring these gift baskets as if you are sending them yourself.
Choose to send greetings to:
· Individual Temple families: $5 each
· Individual non-Temple Sinai members: $8 each
· "The Whole M'gilah", entire congregation: $125
· For $36 you may send your greetings to anyone who sends you a greeting.
Venmo or Send a check to Temple Sinai . Contact Rose at rose9483@verizon.net or
856-912-1849 with questions.
Assembly of the gifts
will take place on
Thursday, Feb. 18 at 10:00 AM
in the Fineblum Chapel.
Please wear your mask and we'll be
socially distancing.
Your help will be very much appreciated!
Contact Rose at 856-912-1849 with questions.
Collect them at home or at your place of business and bring them into Temple Sinai. Place them in the box just outside the Temple Sinai Office.
Thursday, February 25
Megillah Reading ... Break-Out Rooms with Activities... Masks...Costumes...Fun all by ZOOM ID # 8678904477 More details to follow.
Chair Yoga For All Ages
Zoom ID #
with our own Yoga Instructor, Jill Croft
Mondays at 11:00 AM and Wednesdays
at 4:00 PM
Join Jill Croft as she helps you to loosen and stretch muscles, reduce stress, and improve circulation. Yoga can also reduce anxiety, help lower blood pressure, protect joints, and build strength and balance. Do it at your own pace and start on the road to health.
Friday February 26
A fun interactive Shabbat Service for
Be a part of a fun Shabbat challenge for kids. Each time your child participates, he/she will be introduced to some simple prayers and songs, will learn about Shabbat, and will receive a fun challenge to complete.
For more information or to register for a mission, contact ShabbatHeroes@gmail.com
Every Tuesday and Thursday
10:30 -11:30 AM
Zoom ID# 8678904477
Help Temple Sinai Plan: We get together over Zoom and do a little planning to help Temple Sinai navigate the future. We could use your input. All are welcome.
Temple Beth Shalom, Brigantine and Temple Sinai, Cinnaminson proudly present
a Babka Cooking Demonstration with
Renee Nachbar
avid cooking aficionado, long time baker, and Jewish Mother extraordinaire.
Tuesday, March 9 at 10:30 a.m.
This cooking session will provide all participants with an amazing babka recipe and is jam-packed with useful cooking tips and techniques to hone your baking skills. A shopping list of ingredients and an easy-to-follow recipe will be provided to you a few days prior to the demonstration to get you ready to make a perfectly moist and irresistibly sweet babka from your home!
RSVP to A Cooking Demonstration
by Friday, March 5
All are welcome to join Temple Beth Shalom and Temple Sinai for this free program via Zoom. Please direct any questions/concerns about registering for this event to adulted@seashul.org
Check out Steve Hochman's Game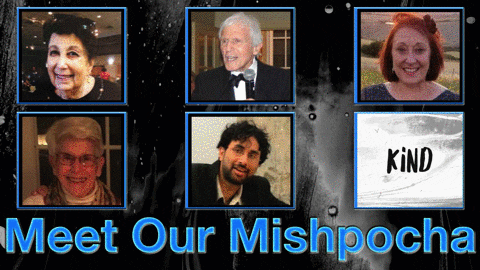 To participate in 'Meet Our Mishpocha", submit 3 -5 short interesting items about yourself that others may not know with a selfie to hoc@me.com
We'd like 100%participation so join us.
HOPE TO SEE YOU
For Shabbat Services
ON ZOOM!
YAHRZEITS WILL BE READ FOR:
Robert Coleman, father of Janet Kirschner

Adele Eron, mother of Jonathan Eron

Jerry Hirsch, brother-in-law of Sara Hirsch

Carl Grobman, father of Neal Grobman

Freda Horowitz, grandmother of David Horowitz

Seyed Ahamed Kabeer, father of Issa Kabeer

Rina Klein, grandmother of Warren Broudy

Sol Markin, father of Shelly Hassis

Samuel Savage, father of Vida Gaffin

Anna Zelman, aunt of Roz Gorenberg
ZOOM ID # https://us02web.zoom.us/j/8678904477
Do you receive the Fed Flash by email?
Find out about all the programs in the Southern New Jersey Jewish Community through the "Fed Flash" sent out weekly by the Jewish Federation of Southern New Jersey.
Go to Jewishsouthjersey.org
and click on "Subscribe" at the
top of the web page.
If you would like to see what the Fed Flash looks like before signing up, contact Rose at Rose9483@verizon.net