Shalom
Sharing another Simcha - Read all the way to the bottom of this email...
THIS Saturday, March 6
Mazel Tov to:
Benjamin Deutsch
son of
Simon & Jennifer Deutsch
on his upcoming
Bar Mitzvah
Saturday, March 6 at 10:30 AM
Join Zoom Meeting
https://us02web.zoom.us/j/84448501438
Meeting ID: 844 4850 1438
Not our usual Zoom number!
HOPE TO SEE YOU
For Shabbat Services
ZOOM ID # 8678904477
YAHRZEITS WILL BE READ FOR:
Monroe Hafter, uncle of Alison Atz

Seymour Hirsch, father-in-law of Sara Hirsch

Morris David Kramer, father of Alan Kramer

Curt Schmeidler, father-in-law of Lois Schmeidler

Samuel Stifelman, father-in-law of Allen Eskow
We send our heartfelt condolences to
the Bagelle Family
on the recent passing of
Carmela Bagelle,
mother of Danny Bagelle, grandmother of Josh Sophia Bagelle.
May loving memories ease your loss and bring comfort to all who knew and loved her and may her memory be a blessing.
HELP Temple Sinai
by way of ZOOM ID # 8678904477
https://us02web.zoom.us/j/8678904477
This Sunday, March 5 at 3:00 PM - Help us plan Temple Sinai's Passover programming. Bring your ideas.
Monday, March 6 at 7:15 PM - Help us plan some

Fundraising programs for Temple Sinai.
Temple Beth Shalom, Brigantine and Temple Sinai, Cinnaminson proudly present
a Babka Cooking Demonstration with
Renee Nachbar
avid cooking aficionado, long time baker, and Jewish Mother extraordinaire.
Tuesday, March 9 at 10:30 a.m.
This cooking session will provide all participants with an amazing babka recipe and is jam-packed with useful cooking tips and techniques to hone your baking skills. A shopping list of ingredients and an easy-to-follow recipe will be provided to you a few days prior to the demonstration to get you ready to make a perfectly moist and irresistibly sweet babka from your home!
RSVP to A Cooking Demonstration
by Friday, March 5
All are welcome to join Temple Beth Shalom and Temple Sinai for this free program via Zoom. Please direct any questions/concerns about registering for this event to adulted@seashul.org
All through ZOOM ID # 8678904477
Saturdays at 7PM Join us for Havdallah
Each Wednesday:
8:20 - 9:00am Morning Minyan
Temple Sinai Jewish Movie Club
by way of ZOOM ID # 8678904477
https://us02web.zoom.us/j/8678904477
Much like a Book Club, watch the movies at your convenience and then join us in discussion.
It's like a Jewish Netflix.
Wednesday, March 10 at 7:00 PM Review of Streit's: Matzo and the American Dream Documentary telling the story of the Streit's matzo factory located on Manhattan's
Lower East Side for 90 years
Review of Gefilte The story of one American-Jewish family's obsession with gefilte fish and the ritual of making it – in huge quantities – every Passover.
Come and share your favorite
Passover Haggaday, Rituals and Traditions.
Shelly Brenner & Jodi Brenner Kratchman, dear friends of Debbie Roberts
Craig Eskow, Allen Eskow's son

Vida Gaffin

Regina Israel, wife of Jack Israel

Issa Kabeer's mother

Alan Kramer
Cantor Liat
June Margolis
Arlene Salkin
Nancy Schwartz
David Staiman
Charlotte Stein
for Burlington County Houses of Worship
and Assemblywoman Carol Murphy
Thursday, March 11th at 6PM
Via Zoom
Preregistration is required to join the
event. To register for the Town
Hall, please email:
aswmurphy@njleg.org
Zoom information will be sent 24 hours prior to the event.
The Assemblywoman wants to hear from you about issues you're concerned with during the COVID-19 pandemic, such as:
The financial and economic effects

of the pandemic on your household and community.

What resources are available and how to access them.

Concerns about rising social, racial and religious divisions and tensions.
And any other matters you would like to discuss.
Happy Birthday to:
Gabi Rappaport turns 14 on March 10

N

oah Vitale celebrates on March 6
Collect them at home or at your place of business and bring them into Temple Sinai. Place them in the box just outside the Temple Sinai Office.
Join us for a
Shabbat Walk in the Park
Saturday, March 14 at 2pm
Pennington Park off Creek Road in Delanco.
We'll meet by the Pavilian
near the playground.
Chair Yoga For All Ages
Zoom ID #
8678904477
with our own Yoga Instructor, Jill Croft
Mondays at 11:00 AM and Wednesdays
at 4:00 PM
Join Jill Croft as she helps you to loosen and stretch muscles, reduce stress, and improve circulation. Yoga can also reduce anxiety, help lower blood pressure, protect joints, and build strength and balance. Do it at your own pace and start on the road to health.
Book Club
by way of ZOOM ID # 8678904477
https://us02web.zoom.us/j/8678904477
ALL ARE WELCOME!
Buy your book online (new or used), get it from the library as an ebook, book or audiobook.
Tuesday, March 16
at 7 PM
Review of The Vanishing Half by Brit Bennett.
Thursday, April 15th
at 7:00 PM
Review of The Girl With The Louding Voice
by Abi Dare
Join us as we remember
those we have lost to COVID-19
Thursday, March 18
6:30 pm via Zoom
OPEN AND FREE TO THE COMMUNITY
Led by South Jersey rabbis and cantors.
Every Tuesday and Thursday
10:30 -11:30 AM
Zoom ID# 8678904477
Help Temple Sinai Plan: We get together over Zoom and do a little planning to help Temple Sinai navigate the future. We could use your input. All are welcome.
How Lox Became Jewish: A Culinary History of Jewish Food in America
A virtual presentation
From the comfort of your home
Sunday, March 21, at 10:30 AM
Presented by Rabbi Lance Sussman,
Reform Congregation Keneseth Israel
Elkins Park, PA
Fee to attend: $5 per Family
Enjoy your breakfast, if you choose,
while you listen.
Zoom ID # 992 1965 928
https://acutech-consulting.zoom.us/j/99219659287
Please send $5/family with your RSVP by March 14 to Lina Shane at 120 Hippocrates Way, Burlington, NJ 08016. Checks may be made out to Temple Sinai Sisterhood or pay with Venmo at Temple Sinai-Sisterhood
ALL ARE WELCOME!
Check out Steve Hochman's Game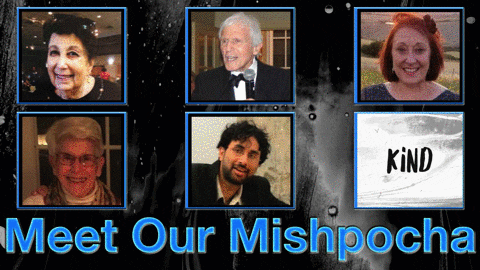 To participate in 'Meet Our Mishpocha", submit 3 -5 short interesting items about yourself that others may not know with a selfie to hoc@me.com
We'd like 100%participation so join us.
Mazel Tov to Elena & Alex Elkind on the birth of their grandson, Leo Jonah Lewkowicz, born to Polina and Jason Lewkowicz
The order form is among your flyers or may be picked up in the Temple Office or by contacting Stacey. Place your order by March 17 by contacting Stacey at 609-841-7875.
Temple Sinai Judaica Sho
p
will be open for
All Your Passover Shopping…
Happily Open by Appointment
In addition to seder and matzah plates, we have lucite matzah holders, afikomen bags, plague bags, finger puppets, passover bingo, miriam and elijah cups and so much more.
contact
Fay David, 856-829-8160 or 856-829-6611 or

Esther Bliss at 856-764-7308